Colorado Farm & Food Alliance and The Learning Council
INVITE YOU TO JOIN US AT THE 5th ANNUAL

North Fork Community Fair
Saturday, May 18, 2019 ~ Paonia, Colorado
At Town Park, 3rd Street & North Fork Ave.
** ACTIVITIES ALL DAY **
Fair features live music, local food and craft drinks, workshops, community groups, exhibitors, vendors, and grassroots activism.
1:00 PM – 8:00 PM

PAONIA, COLO. (May 2, 2019) – Back for a fifth year, the North Fork Community Fair marks the beginning of this valley's festival season.
It's an opportunity to enjoy spring in this charming mountain town at the foot of the West Elk Mountains, and at the heart of "Colorado's Farm to Table Capital" Delta County's bucolic North Fork Valley.
Live Music * Local Food & Drinks * Activities for All Ages * Community Action * Vendors * Workshops * Fun

For 2019 we'll be back celebrating the North Fork with a full day of live music, activities for all ages, and local food and craft drinks. With opportunities to learn about positive actions we can take to support a healthy environment and climate, local farms and businesses, and a fun, vital community.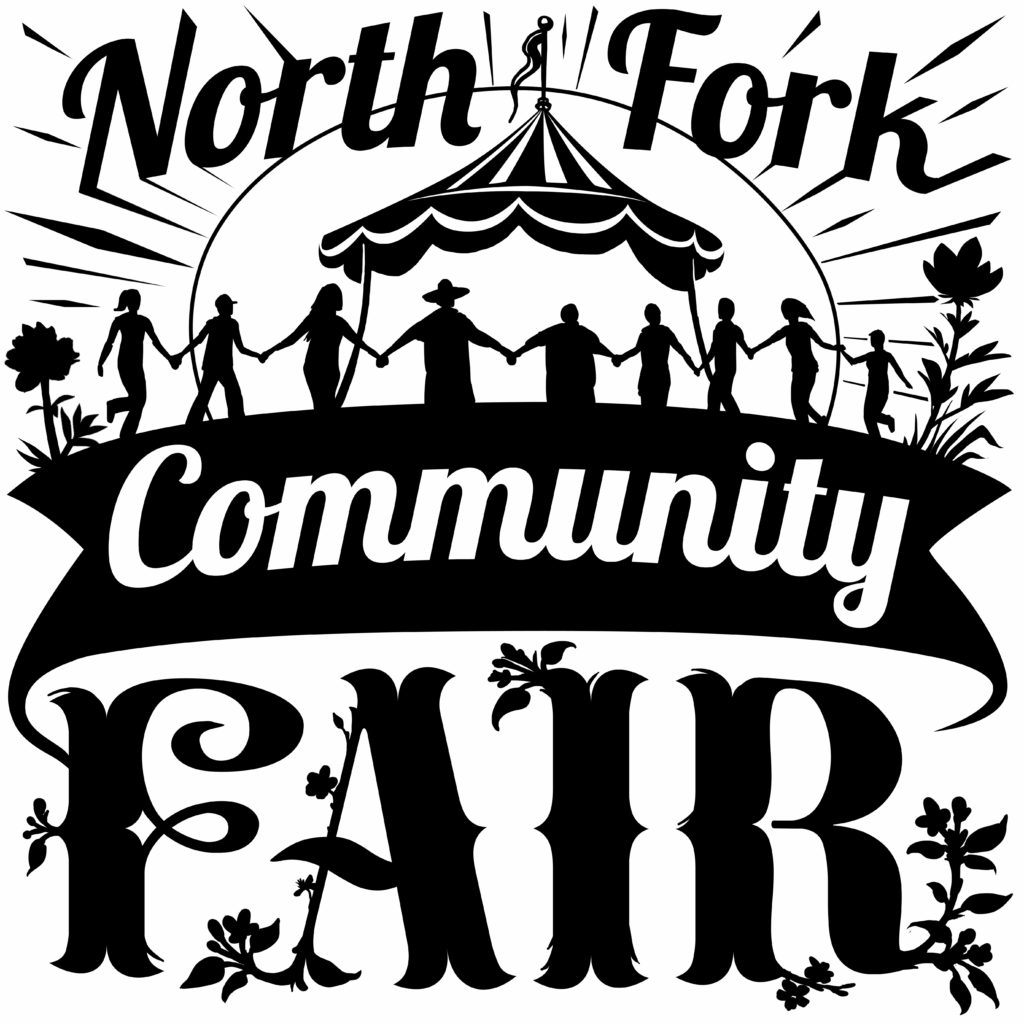 Hosted by the Colorado Farm & Food Alliance and The Learning Council, this year the event is moving to Paonia Town Park.
Our Drink Local Station will feature products from Paonia United Brewing, West Elk Winery Association, Big B's Hard Ciders and Organic Juices, and Remedy Juice Bar & Cafe. Food vendors include the Living Farm Cafe and Paonia Paella. Bliss Booch will be selling kombucha.

Our 2019 musical line-up includes: Pure Weed, the Kebler Elves, Hard Pressed, Ky Burt, Lizzy Plotkin, the North Fork Community Band, and other special guests!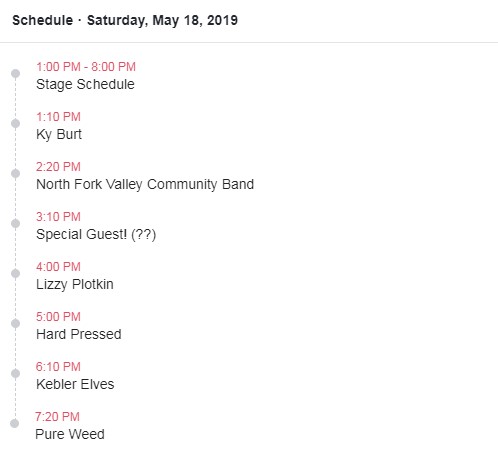 Exhibitors and vendors include area non-profit and community groups, solar energy companies and organizations, artisans, artists, botanicals, crafts, farms, hempreneurs, soil companies and growers' supplies, landscapers and nurseries, and more…

This year workshops include Basics of Permaculture, Water & Renewable Energy Devices, Kids' Climate Leadership, and Supporting & Defending Public Lands.
Community Fair Workshops
**Fire & Water w/ Ken Gardner
1 pm
Learn about "Water related renewable energy devices" which will included solar water pumps, ram pumps, and micro hydro turbines. The Western Slope is blessed with lots of sun, and mighty waters – put it to use for your farm, home, or project.
**Waterwise Edible Landscape Design w/ Wind Clearwater
3 pm
Learn about bringing creativity, utility, and sustainability together in your landscaping. If you love to eat in your outdoors and consider how to do it with care, then make sure to catch this.
**Kids Climate Leadership w/ PELA
5 pm
Don't miss the students from Paonia Experiential Leadership Academy on-stage at 4:30 p, sharing their wisdom on building a more resilient and just world. Afterwards you catch them at the workshop veranda.
**Land, Air, Water, Life: Updates from the Community Front 
6 pm
Hear updates from different groups working to protect Colorado public lands, air, wildlife, water, and climate.
---
North Fork Community Fair 2019 Sponsors
Delta-Montrose Electric Association, Elevate Fiber, High Country News, Earth Friendly Supply Company, Rock N Roots Farm, Pickin' Productions, Premier Partners Realty, First Colorado National Bank, Optibike, Western Slope Conservation Center, Soil Not Dirt Farm, Paonia United Brewing, West Elk Winery Association, Big B's Hard Ciders and Organic Juices, Remedy Juice Bar & Cafe.

We are especially grateful to our sponsors that make this event possible and allow it to serve as a fundraiser for the Colorado Farm & Food Alliance and The Learning Council — two North Fork groups that work to return that generosity with a year full of events and activities to benefit the community.

---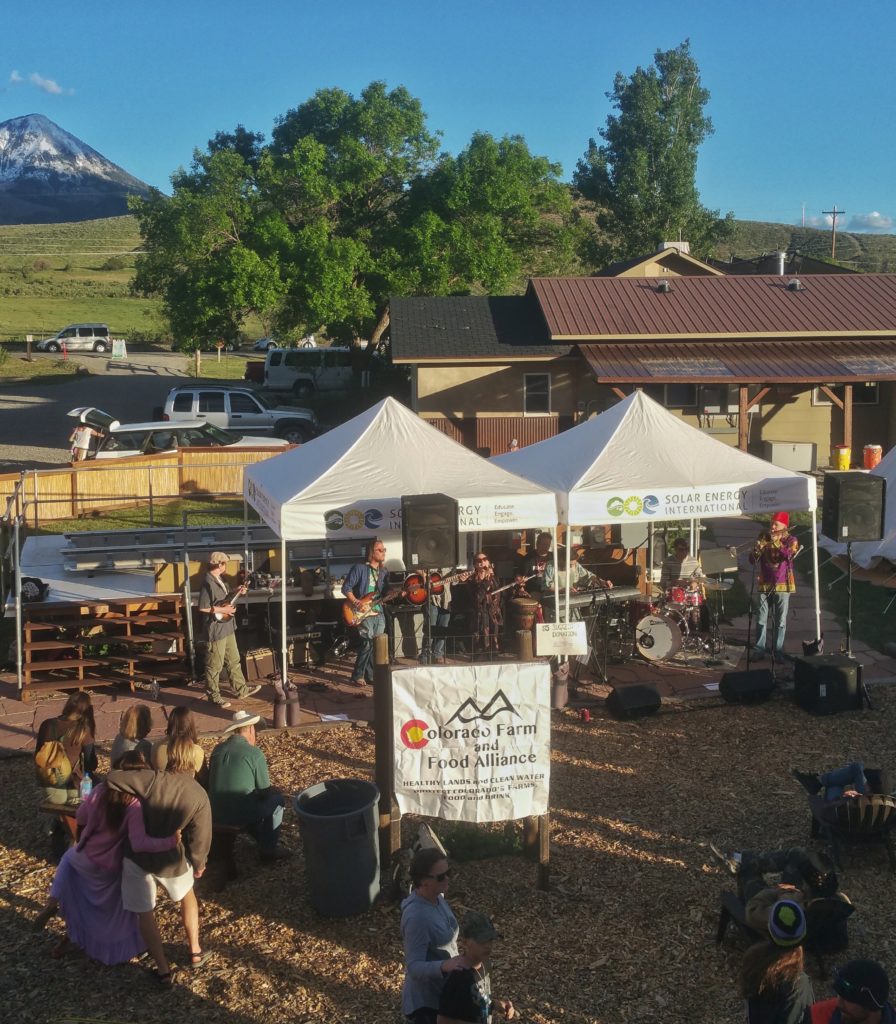 The North Fork Community Fair mission is to celebrate community, support local businesses and groups, and to promote clean energy, permaculture, collaborative education, climate change action, and sustainable economies.
# # #